Pair double kayak by SeaFlo Orange
Pair double kayak by SeaFlo Orange
Brand:
Seaflo
Product Code:
SF2003-PAIR
UPC:
SF-2003
Availability:
In Stock
349.00€
Τιμή λιανικής πώλησης με ΦΠΑ
This product has a large volume so a transportation company will handle the shipping instead of a courier. Shipping costs can be arranged upon request but surf center will be burdened part of the cost.
Double-seat sea kayak
Pair by SeaFlo
The new model of the company is ideal for couples and groups looking for a fast, stable, comfortable and economical kayak for the sea.
It is manufactured with blow-molded technique with high density polyethylene (HDPE) and UV protection, which makes it very robust and impact proof.
It has a slightly raised bow to pass the waves in comfort, while its length makes it easy to handle even by one person.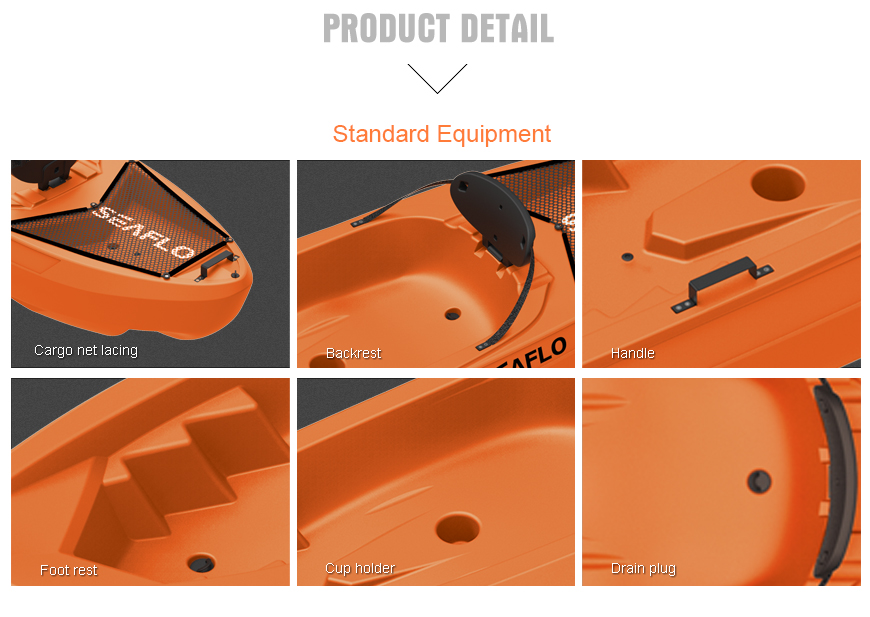 Dimentions:
Length: 360cm
Width: 78cm
Height: 40cm
Weight: 28kg
Max Load: 250kg
Includes:

- 2 folding backrest
- Cargo net lacing
- 4 carrying handles
- 2 cap holders
- Drain plug
- Drain holes with detachable rubber stoppers