Seaflo Sit-in Kayak
Seaflo Sit-in Kayak
Brand:
Seaflo
Product Code:
SF1004-SITIN
Availability:
In Stock
239.00€
Τιμή λιανικής πώλησης με ΦΠΑ
This product has a large volume so a transportation company will handle the shipping instead of a courier. Shipping costs can be arranged upon request but surf center will be burdened part of the cost.
Seaflo Sit-In kayak
---
This sit-in kayak is designed for fun-loving paddlers.

Polyethylene blow molding process makes its weight super light.
With slim hull shape, the typical length makes it moves fast and extremely efficient.
The rocket stern and bow design ensures its maneuverability and easily breaking the waves.
The kayak includes an adjustable padded backrest, besides the front bungee and rear storage platform with cargo net, also it provides a storage hatch,
All of the designed features make you comfortable and convenient while paddling.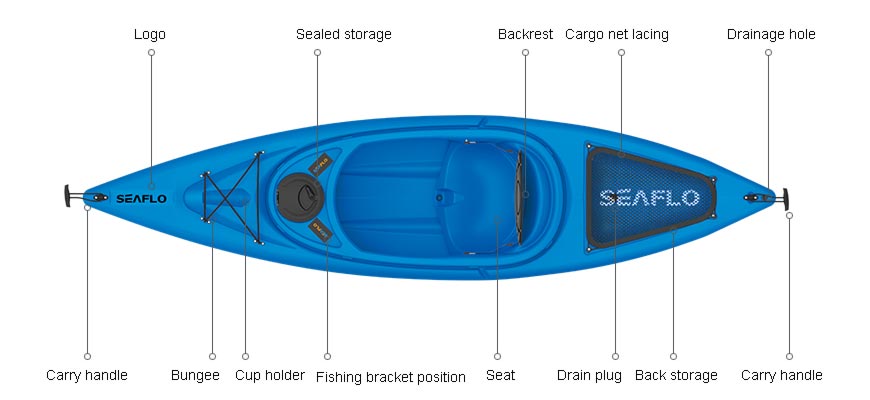 Standard Equipment

- Backrest
- Cary handles
- Bugie cord
- Drain plug
- Cargo net
- Seald storage
- Cup holder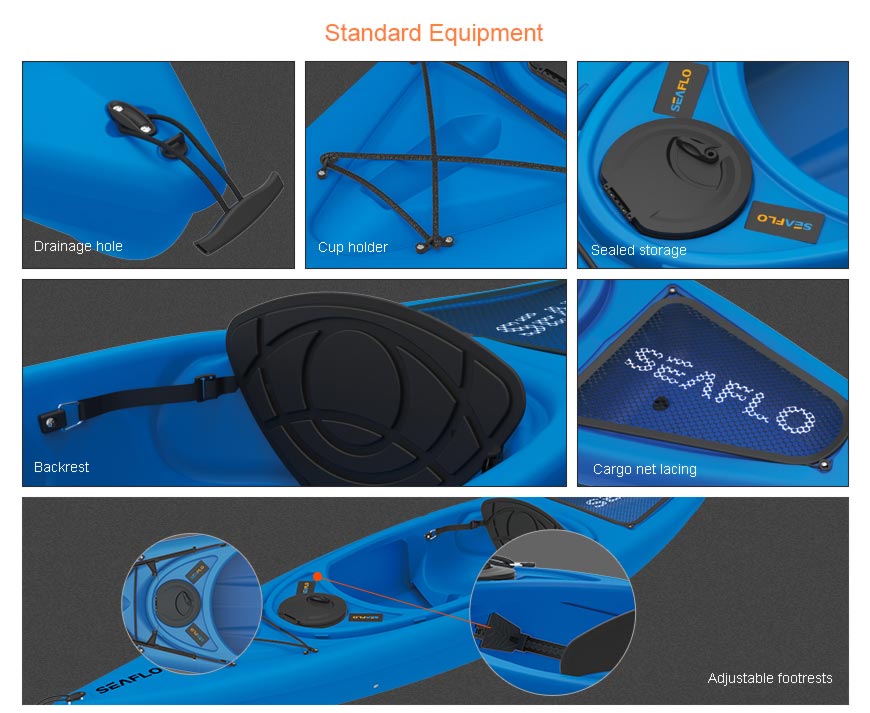 Dimensions:
Length: 305 cm
Width: 71 cm
Depth: 34 cm
Weight: 18,2 kg
Capacity: 125 kg