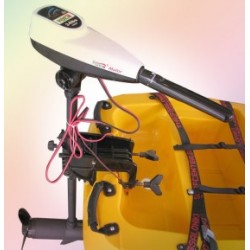 Small, portable, lightweight but with the force required for a canoe and with sufficient independence, the new motors for canoeing will keep your ride in the canoe or your fishing restful.

Electric Motor 12Vol 30lbs Aqua Marina Electric Motor. Suitable for kayak use. Stainless st..
Sea Scooter SEAL Yamaha For family fun, at a very attractive price, the Yamaha Seal Seasc..
Show:
Showing 1 to 2 of 2 (1 Pages)