Seaflo KID - Kids kayak with paddle - Green
Seaflo KID - Kids kayak with paddle - Green
Brand:
Seaflo
Product Code:
SF1005-KID-GR
UPC:
SF1005
Availability:
In Stock
149.00€
Τιμή λιανικής πώλησης με ΦΠΑ
This product has a large volume so a transportation company will handle the shipping instead of a courier. Shipping costs can be arranged upon request but surf center will be burdened part of the cost.
Kids kayak SeaFlo with kids paddle
This little kayak is the perfect companion for your child in the summer. Small but stable, ideal to teach your child to ride on his own.
Help your child assume the responsibility of their own canoe.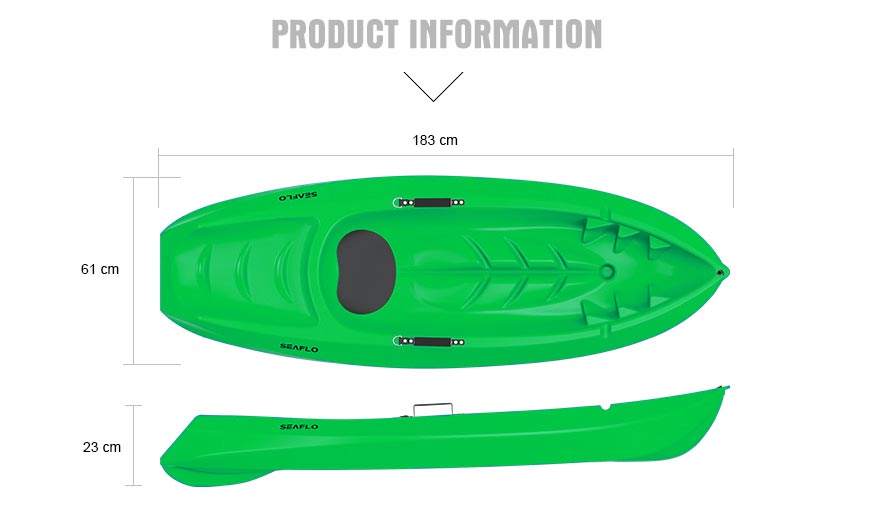 Dimentions:
Length: 183 cm
Width: 61 cm
Depth: 23 cm
Weight: 8.2 kg
Max Load: 59 kg
Include:
- Kids paddle
- Sit pad
- Carry handle
- D-rings
- Drain valve