Ocean Sunglasses with polarized lens / Floating / Lake Garda White-RevoRed
Ocean Sunglasses with polarized lens / Floating / Lake Garda White-RevoRed
Brand:
Ocean Sunglasses
Product Code:
Ocean- lakegarda-revored-white
UPC:
13001.3
Availability:
In Stock
76.00€
99.00€
Τιμή λιανικής πώλησης με ΦΠΑ
Lake Garda – Ocean sunglasses
...made for those water sports lovers, whether professionals or amateurs...
Perfect for kite boarding, windsurfing, SUP, sailing, kayaking, jet-ski and generally to wear them in -and out- the sea.
Ocean technical sunglasses are safe and comfortable.

- Polarized lenses with ATOM system
- Hydrophobic coating - water repellent.
- Impact protection.
- Floating frame – sunglasses stay on the surface
- Adjustable rubber around the head
- Lens color Revo Red – W/6c cat.3
- UV 100% Protection / CE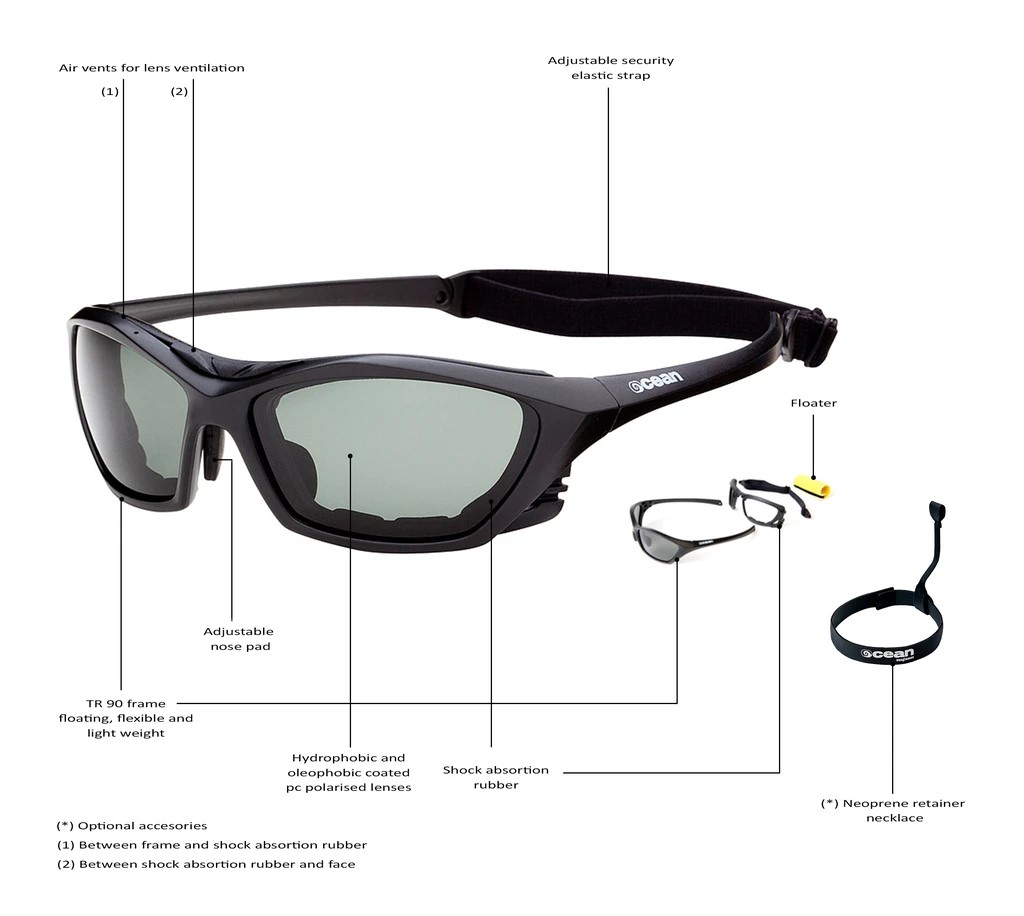 These sunglasses have been created to withstand the extreme conditions of water sports. They offer excellent technical performances as it has insulating anti-splash, strong impact protection and polarized lenses, extremely important thing to a safety practice of any water sport.
The Ocean team is aware of the risks to which your eyes undergo when you practice sports in the sea, as solar rays on the water surface can cause significant vision problems to a person who is on the board. That is why we have developed polarized lens with ATOM system, that significantly reduces this effect on your eyes. In addition they are floating sunglasses, as they include a floating frame that ensure the sunglasses stay on the water surface in case they fall into the sea.
Many color options on frame: Blue, White, Black, Red
In addition, these sunglasses give you the possibility to exchange the pin of the adjustable rubber around your head easily, without worrying about loosing.
You will not even feel you are wearing your Ocean!