Soft surf board 7ft Yellow SCK
Soft surf board 7ft Yellow SCK
Brand:
SCK
Product Code:
SCK-SF7-YL
Availability:
In Stock
129.00€
Τιμή λιανικής πώλησης με ΦΠΑ
This product has a large volume so a transportation company will handle the shipping instead of a courier. Shipping costs can be arranged upon request but surf center will be burdened part of the cost.
Surf Soft-board 7ft Υellow SCK
---
An ideal mid-length mini-malibu board that combines short board and long board features,
for those who want a relatively small surf that retains its paddling power and stability.
Ideal for women, teens and children alike
to enjoy every minute in the water whether they try surfing or just play with this sturdy boardwalk.
Ideal for 50-70 kg pounds
Caution! The weight is indicative and only applies to surfing. This board is not suitable for kayaking or SUP paddles.
Dimensions:
Length: 7 '/ 84 inch / 213 cm
Width: 21.10 inch / 53.50 cm
Thickness: 2.4 inch / 5.9 cm
Liter: 58L
Round-nose & squash tail
Includes:

- 3 blades 4.8 inch / 12 cm
- Simple foot leash
Technical Characteristics: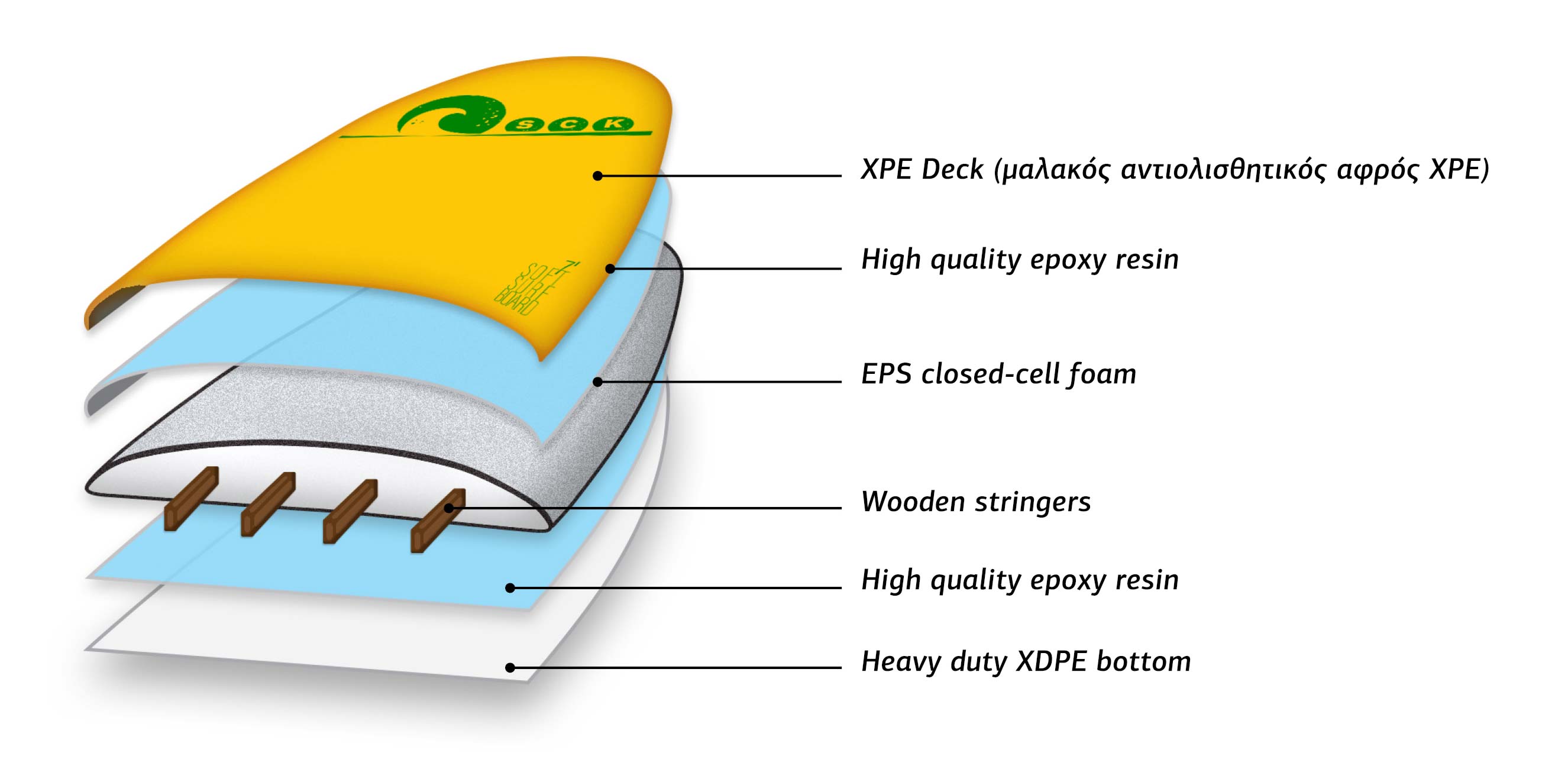 - Construction materials: EPS core, XEPE Polyethylene deck and
HDPE Slickbottom
- Reinforcement with EPX resin
- 4 wood stringers inside for more robust handling and better
performance, the two longer wood stringer on middle, and 2 shorter
stingers on both sides.
- Safety leash: Straight nylon
- 3 fin system for Soft Surf