Inflatable SUP board 10' Seaflo double layer package
Inflatable SUP board 10' Seaflo double layer package
Brand:
Seaflo
Product Code:
SF-SUP-10-DL
Availability:
In Stock
408.00€
490.00€
Τιμή λιανικής πώλησης με ΦΠΑ
Inflatable SUP board 10' Seaflo package
This board is designed specially to start riding waves.
The fast rocker line and stable stance offer straightforward wave catching characteristics and good speed, so you can focus 100% on the wave.
It is great board for paddlers with its generous volume making it easy to balance on for riders.
Standard equipment:
- Aluminium paddle 165-215cm (3pcs)
- High pressure Hand Pump
- Leash coil 10ft
- Repair kit
- Backpack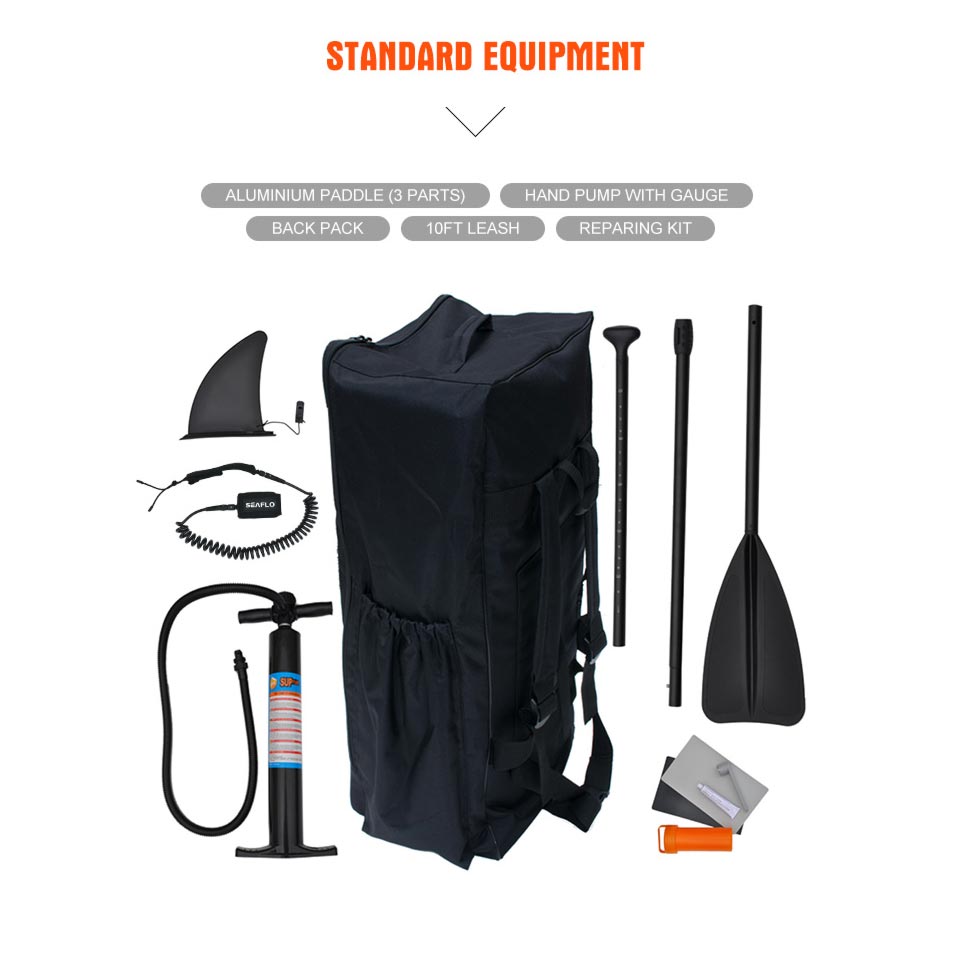 Dimensions:
- Length: 10' (305 cm)
- Width: 30'' (76 cm)
- Depth: 6'' (15 cm)
- Weight: 14 kg
- Capacity: 265 lbs
- Fins: 3 + 1