Seaflo Puny Single Kayak with wheel and paddle - Red
Seaflo Puny Single Kayak with wheel and paddle - Red
Brand:
Seaflo
Product Code:
SF1003-PUNY-RED SET
UPC:
SF1003-PUNY
Availability:
In Stock
299.00€
Τιμή λιανικής πώλησης με ΦΠΑ
This product has a large volume so a transportation company will handle the shipping instead of a courier. Shipping costs can be arranged upon request but surf center will be burdened part of the cost.
Seaflo Puny kayak
---
This is a Sit-On-Top kayak ideal for family fun. It is easy to use, small and light weight!
Is constructed with blow molding technology and that makes it extremely light. The rocker profile and lifted bow ensures that it is maneuverability and easily punches through waves.
It comes with a padded backrest and sailing self-storage hatch for added storage beneath the deck, rear with cargo net cover, bow storage area with bungee cords.
The integrated wheel in the stern offers even more comfort in carrying it to the sea.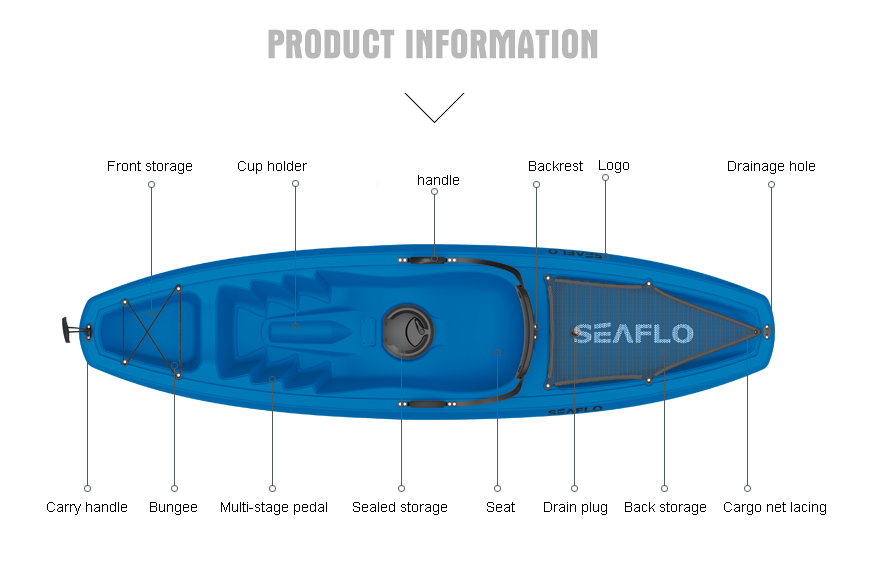 Includes
- Kayak Paddle
- Built-in wheel
- Folding back
- Transfer handles
- Elastic rope
- Drain valve
- Elastic net
- Sealed hatch cover
Dimensions
Lenght: 266 cm
Width: 66 cm
Height: 25 cm
Weight: 17.5 kg
Total weight: 100 kg