Balance Board with roller SCK green
Balance Board with roller SCK green
Brand:
SCK
Product Code:
RB-GR
Availability:
In Stock
98.00€
Τιμή λιανικής πώλησης με ΦΠΑ
Balance board with roller SCK
The board is constructed with Laminated wood, PPR and anti-slip sandpaper.
The board has two wooden "stops" on the bottom side.
Board dimensions : 80x40cm
Roller diameter: 16cm
Roller Length: 40cm
---
There is an Android app with balance exercises that will help you get used to the sport and take your skills to the next level.
You'll find it with the name RollerBoard for Android devices only.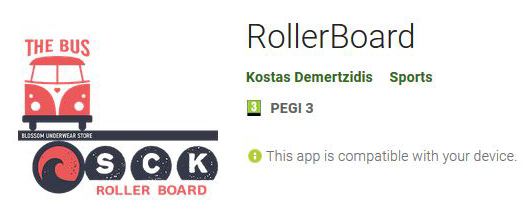 In collaboration with Marios Savvoulidis and www.thebus.gr