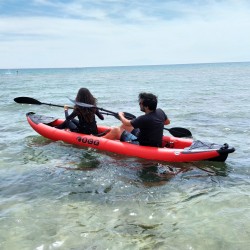 High quality inflatable kayaks for the sea
Excellent durability and cruising inflatable canoes, wide variety of models, for one or two person.
Inflatable kayaks of SCK are sold with 1 year warranty. Also available for wholesale purchase.
Veloce όπως γρήγορος… Φουσκωτό καγιάκ full drop stich ανώτερης ποιότητας κατασκευής και άρισ..
Show:
Showing 1 to 1 of 1 (1 Pages)