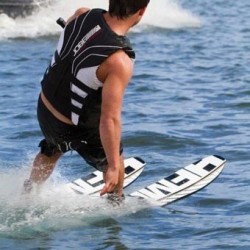 Water skis products (combo ski) for adults, adolescents and children in various styles to choose from. In the same category you will also find slalom ski.
Jobe Allegre Combo Waterskis Red The Allegre Combo Skis are the perfect blend of strength and con..
Jobe Hemi Trainer Waterskis 46 inch Skiing equals a fun and splashing day on the water. Help th..
Show:
Showing 1 to 2 of 2 (1 Pages)