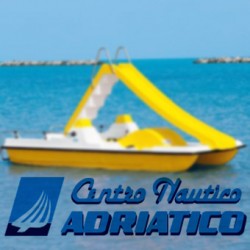 Durable and reliable pedal boats
The Centro Nautico Adriatico marine pedal boats are manufactured in Italy and are especially suitable for professional use because they do not brake down after many seasons. Durable and reliable.

These products are made upon request and delivered within approximately one month of the advance payment. Prices on these products do not include VAT.
Show:
Showing 1 to 8 of 8 (1 Pages)