Surf Center Katsareas since 1985.
A family business.

1985. Petros Katsareas opens the Katsareas Surf Center shop, situated at 43 Antheon Street in Thessaloniki. Soon afterwards he is joined by his brother, Thanasis Katsareas and together they develop and promote the first retail outlet in Thessaloniki focused mainly on water sports. The range of products on offer at the time was for windsurfing, canoe-kayak, snowboarding and skating .
The two brothers make frequent visits to Europe to acquire the latest models and to keep abreast of the latest developments.
Joint decision and pledge to the market: A specialised shop which offers everything the marketplace requires in connection with water sports. That is, equipment, repairs, advice and anything else the market needs.

Around that time a new member of staff joins the business. Christos Xanthos, known to our earlier customers as "the tall guy", is not only in charge of the storeroom but also carries out meticulous repairs to surfboards and sails. He is always willing and ready to serve the customers and his experience ensures the most appropriate choice of equipment.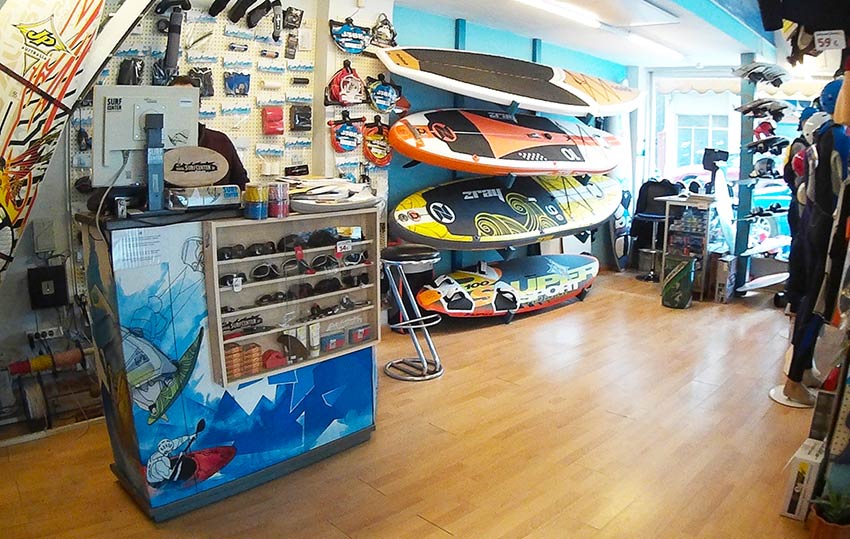 1999 - The shop sets up its first web page with a virtually complete list of products together with prices. At the time there was no facility for online purchases but nonetheless it was one of the very first shops in this country to appear on the internet.
2011 - The business is dynamically enhanced with the addition of a new member of staff. Sofia Katsareas, eldest daughter of Petros, joins having just graduated from her studies in graphic design. She undertakes to modernise and bring up to speed the internet activities. She designs the new company logo, corporate identity and web site and is in charge of constant updates.
2015 – Sofia takes charge of 50% of the business and, together with her uncle and colleague Thanasis, travels all over the world. They start to import canoe-kayak, SUP etc. Securing not only the most competitive prices but also the best possible quality.
The building up of the team does not stop here. Dimitris Katsareas, son of Thanasis, also joins the company staff. He is a keen practitioner of the kayak both for business and for leisure. In the summer he travels in his kayak along the shoreline and spends the rest of his time seeking out new models and trends in this sector. At the same time he is learning all there is to know about windsurfing, canoe-kayak, SUP and other kinds of equipment and is gradually becoming the person best suited to answer questions.
In 2018 he starts to travel all over Greece in order to raise the awareness of professionals in the sector as to the wholesale products on offer by our company and the very competitive pricing.
In the same year the team is joined by yet another member. Thanasis Soupidis, Petros's son-in-law, also starts to travel all over Greece.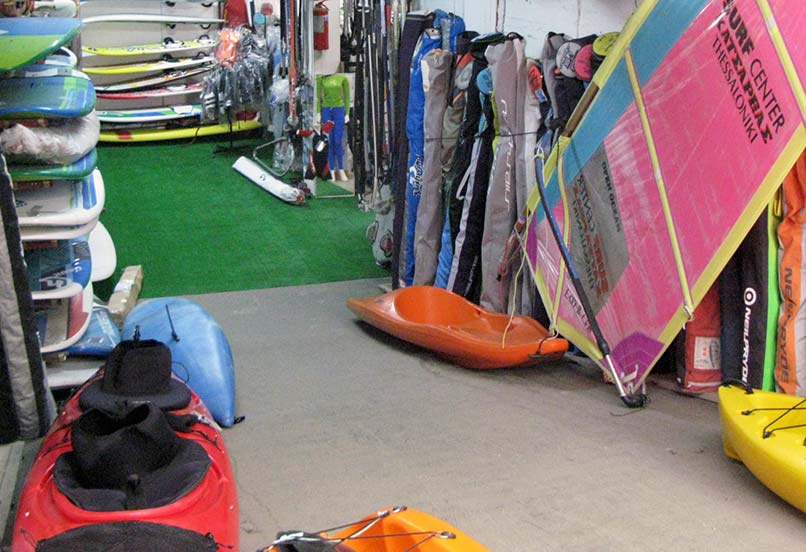 The family have always been keen supporters of water sport, from the days before we started the business to the present. Specifically, Petros Katsareas was a windsurfing (together with Kaklamanakis) and sailing champion and travelled all over Greece to participate in races, often coming first. He is still taking part in windsurfing races in Division 2 both in Greece and abroad, with a place in the rostrum.

Sofia Katsareas has been an SUP athlete since 2013 when SUP first came to Greece with several races and medals under her belt in Northern Greece. Dimitris Katsareas has taken part in quite a few SUP races and has also climbed on the rostrum.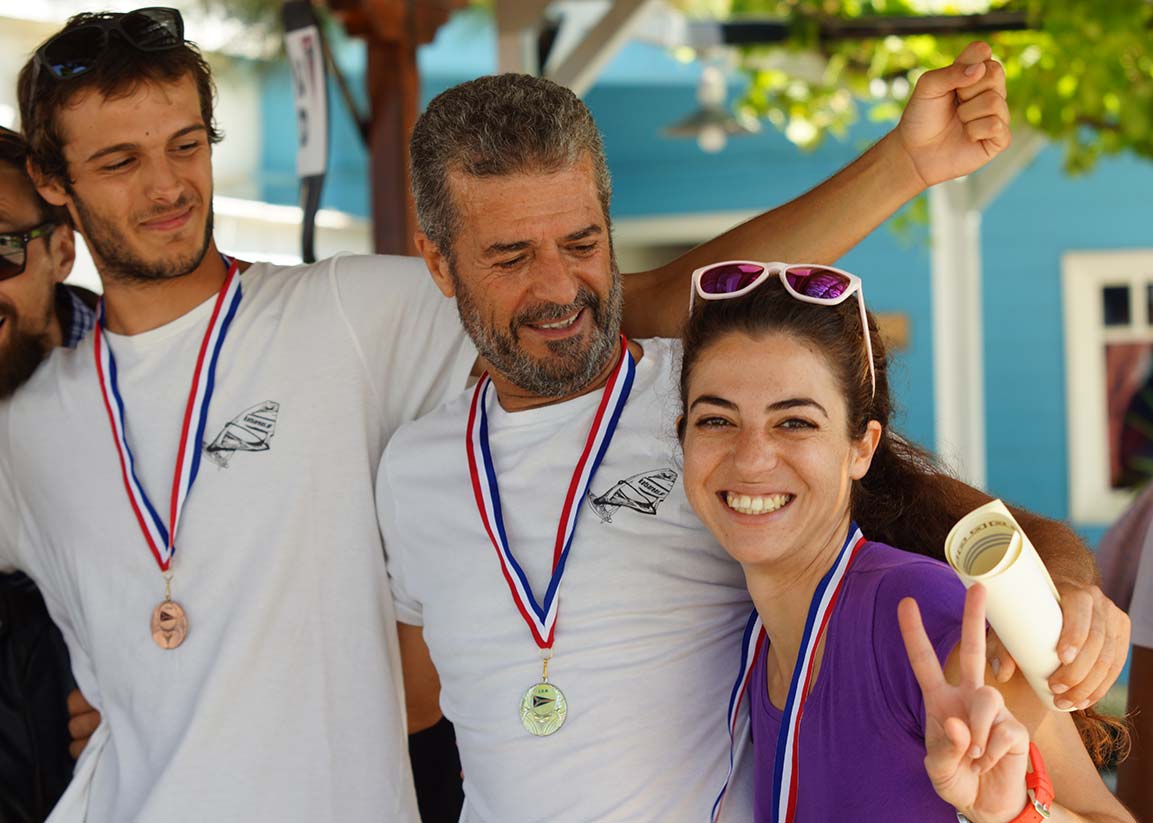 So, you have before you a family business that loves water sports and hard work. All of us are focused on making sure the business maintains its dignity, credibility and competitive prices and we are always willing and happy to serve.
We want our customers to be happy and to visit us again in future. We are not perfect but are perfectly prepared to try.