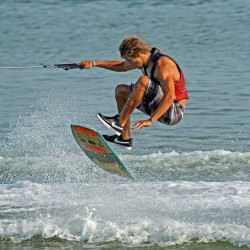 Wakeskate & Wakesurf
Boards for surfing and skating towing by a boat.
Multi-position board for wakeboard – kneeboard – wakesurf and more! Skip buying unnecessary equip..
Durable flatdeck wakeskate for beginners and advenced riders up to 80 kg 15 mm 9 ply mapl..
Jobe Rush Wakesurfer Rush into 2021 with our All-New Jobe Rush Wakesurfer! Featuring..
Show:
Showing 1 to 3 of 3 (1 Pages)