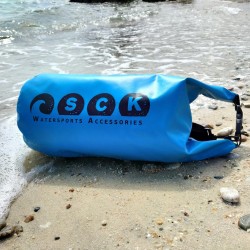 Waterproof bags
100% sealing, floating in the water and fold to be made as large or small you wish.
To have with you dry clothes, towel and generally the equipment you want to protect from water and dust.
You can use the waterproof bag to put your wet things inside, until you return home.
Various sizes for canoeing, sup and boat.
Show:
Showing 1 to 16 of 16 (1 Pages)